As a first-time mom, I am learning so much every day from my sweet baby. She teaches me patience and how to slow down and enjoy the day for what it is. When I first got home from the hospital with her, I tried going about my day like usual…when she wasn't here. I was brought back down to earth VERY quickly. She taught me to throw away that forever long to-do list and to just enjoy my time with her while I had it.
These are things that have made my life so much easier since I am staying home with Clara. Some of these things you may not need because every family is different, as is every baby. Most of these products were bought keeping in mind that Clara will not be the only one using them throughout the years. No we aren't pregnant again , but we do hope to give CB a sibling eventually. I registered and bought these items in colors and styles that can correspond with a boy or a girl, including a lot of her clothes too. Just buy super cute headbands! So, lets begin (if you click on the pictures it should take you to the site where we got them from…90% Target, of course):
THIS changing table pad. Here is a little TMI about my sweet, cute, precious child: she has at least 4 blow outs per week. We have tried different diapers and all that jazz, she just has a healthy digestive system? IDK. Babies are gross. But this changing pad is great because it can be easily wiped down and sanitized when I need to lay her down to change yet another blow out. Much easier for us than the foam pads with a pillowcase-like cover. I'd be doing a lot more laundry if that were the case. In all honesty, I just bought this pad and regret not getting it earlier. For the first few weeks, I just had Clara's changing essentials in the living room due to convenience for me. I'll get to that later. But, I used a plastic changing pad meant for a diaper bag on our ottoman. But, she outgrew that quickly and this is just perfect for what we needed.
2. Clara started getting bored with laying down around 3 months. She was doing her best to sit up on her own. Of course, she couldn't, but I bought a bumbo seat to help her strengthen those back and neck muscles. I would support her with a blanket and I wouldn't leave her in long since she would get tired. It was almost like a different form of tummy-time for her. She was sitting up so well a couple weeks after we got it. Now, she sits in it as long as wants. We bring her from room to room and since she loves watching us now, it makes it easy to keep us in her line of sight and vice versa.
3. Okay, since I disclosed that my child is a literal mess at times, I love these packs of plain white onesies. They are easy to dress up or down or layer and I don't feel guilty about just throwing it away if I really don't feel like stain treating, yet another dirty outfit. They are cheap and get the job done, which is to simply clothe my baby.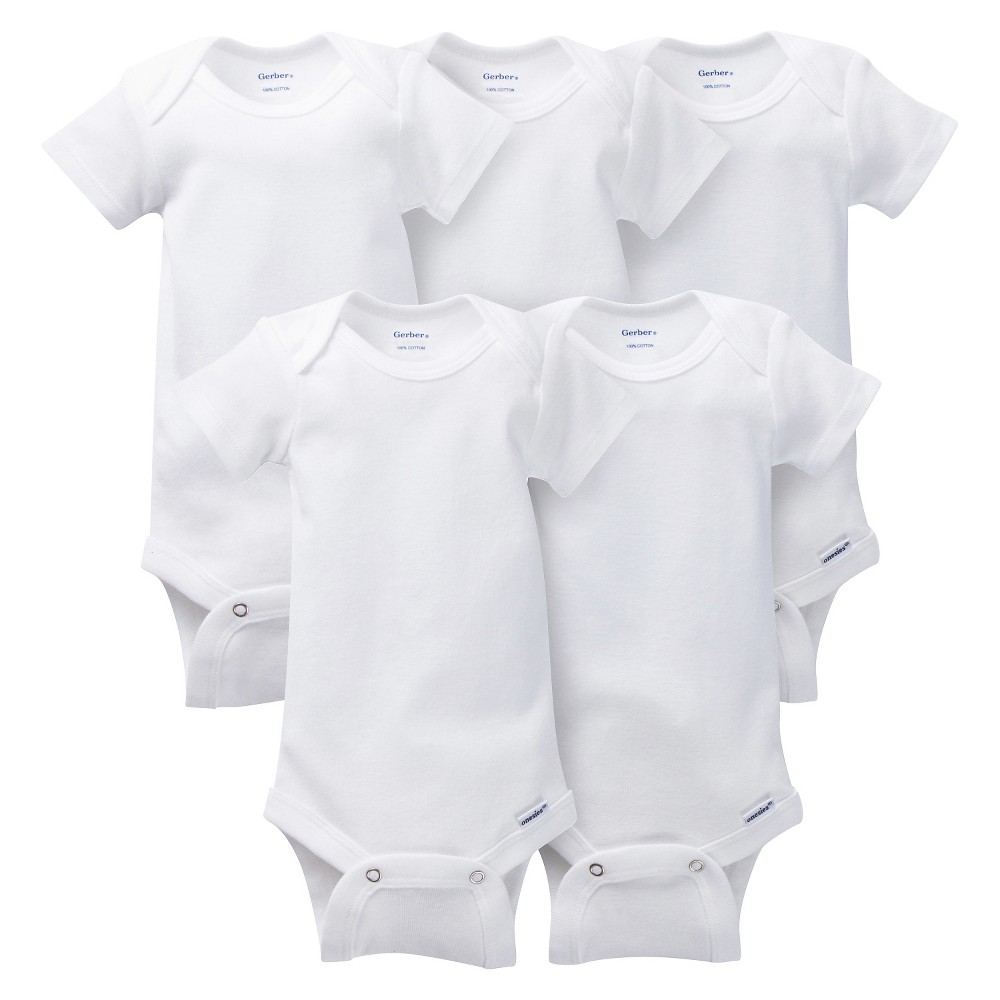 4. Some may have their own opinions on this next one. I strongly considered getting a dock-a-tot bed for Clara, but I just couldn't stomach the price of it. So I looked up other choices and found that so many people on etsy sell these nests for about half the price. It's been so great and so easy to bring different places when she is with us. If we don't have a place to lay her down outside of our bed, we can safely co-sleep with her in the nest. I love the ribbon that you can tighten or untie altogether. This allows the nest to expand with your baby. She will probably still be sleeping in this once she is moved to her crib.
4. A couple baby carriers. I registered for the baby k'tan wrap, but someone also gave me the infantino as a gift. Thinking I might not need two carriers, I thought about returning it, but turns out I actually like the infantino more. The k'tan is perfect for cooler weather, but I had Clara in the heat of August so it was just too hot for both of us. That brand does make mesh wraps though, so that might be something to try. The infantino is better for Evan to wear when he needs to carry her, too. So basically, we use both and like them equally now. I use the k'tan for when its chilly outside and I am bringing her to the store with me and I use the infantino when I am going for a walk (it's more supportive) or when it's hot out.
5. Just go ahead and get yourself a sound machine. Evan and I used one of these way before Clara. We both sleep so much sounder with the white noise. Clara doesn't wake as often if her machine is on. I like that this one isn't too loud or range in different noises. It's just straight up white noise.
6. Baskets. Everywhere. You don't realize how much a baby has until they are living in your house. I don't like clutter AT ALL. So I buy baskets to mask the clutter 🙂 I call it "appearing to be organized". When CB was first born I had baskets everywhere. One in the living room with diapers, wipes, lotion, hand sanitizer, and a changing pad. This made changing her much easier than having to bring her in her room each time. I had a basket in the bathroom during those first couple weeks when I was healing. If you have had a baby, you know what was in that basket >_<. I also had baskets all in her room and a basket is still in our room on my bedside table. That one also has diapers, wipes, tissues, burp clothes, etc.

7. ZIP UP sleepers. We have sleepers with the 873 snaps and I want to scream every time I put one on her. She kicks so much that it will take me a good 10 minutes trying to put the stupid thing on her. So, get a zip up sleeper to save you the hassle. I love the Cloud Island brand that Target carries because their zipper goes from the top to the bottom so I don't have to completely undress her to change her diaper. And I love the Burt's bees, but they are "slim fit"…and if you have met my sweet girl, you will know that's not up her alley.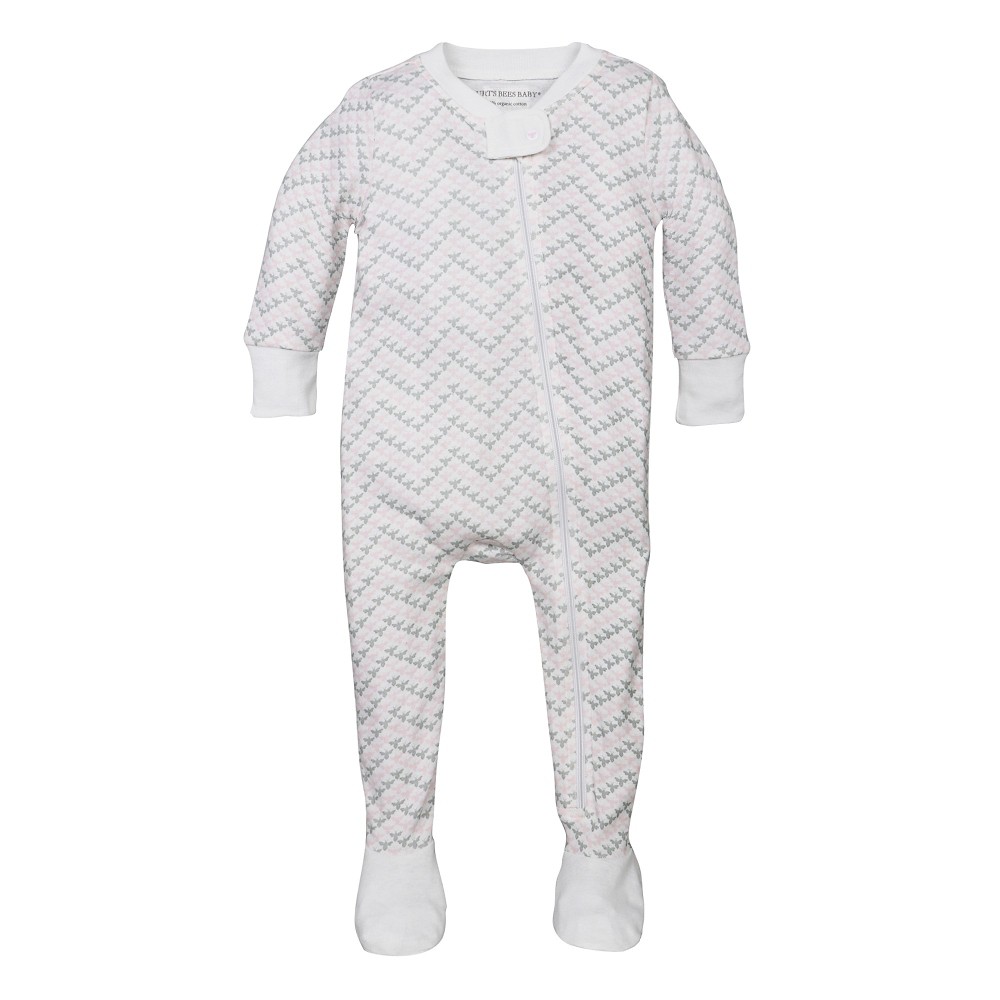 8. Swaddles. Funny thing is, we used the swaddle blankets as actual swaddles the first week of her life and that was it. But I LOVE them as light blankets or even makeshift spit up rags if needed. They absorb well.

9. A good monitor. I love our Philips Avent. It is audio and video, can play music to her, and we can speak to her through it. A really cool feature is the temperature gauge. I like knowing if it's too cold or hot in her room when she is napping. Since we remodeled her room, we haven't had a chance to replace the insulation above it. This allows her room to be much colder or hotter than the other parts of the house sometimes. So the temperature gauge definitely is a great feature for us. My parents recently bought us an owlet and I can't wait to try it out.
10. THIS sleep sack. My sister-in-law gifted us the newborn one and we quickly had to order the size up once Clara was here. She was a big girl. But, this helped keep her asleep when her startle reflex would attempt to wake her up. If she didn't have it on the first few weeks she would wake up. It was a lifesaver. And yes, it's basically a straight jacket.
So there you have it. Again, click on the pictures to find them on their respective websites. I could probably list off about 20 more products, but these were what I couldn't live without when Clara was really little and even now. Most of it is used everyday, multiple times a day. Should I post about the things that I COULD do without?!
**this post contains affiliate links**
>>Katie<<